Read more
mypage
KSB Global History
1871 – The first patent: efficiency is a fundamental principle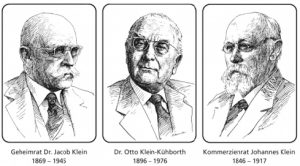 Johannes Klein develops a boiler feed apparatus and installs it at the Frankenthal Joint Stock Brewery. The brewery's director Friedrich Schanzlin and the financier and brick manufacturer Jakob Becker are impressed by the invention. Together with Klein, they found the company Frankenthaler Maschinen- & Armaturen-Fabrik Klein, Schanzlin und Becker.
From 1887 – Conversion to a public limited company and new developments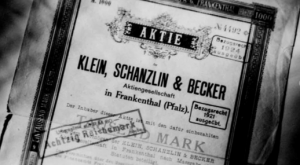 KSB becomes a public limited company (Aktiengesellschaft) and its management is taken over by Johannes Klein.
Everything begins with what KSB still stands for today: people with a passion for their work and a focus on efficiency and functionality – people, passion, performance
From company to group (1919–1945)
Under the management of Jacob Klein, the company expands on two continents. During National Socialism and the Second World War, KSB is a supplier for the military. In addition to classic fields of application, KSB products and developments are used in automotive production, shipbuilding, aviation and rocket engineering
1935 – Saving energy since as early as the 1930s
KSB launches the Eta series of energy-efficient, single-stage volute casing pumps for industrial applications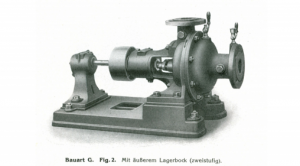 1959 – First location in Asia
The foundation of a Pakistani subsidiary marks the company's move into the Asian-Pacific markets.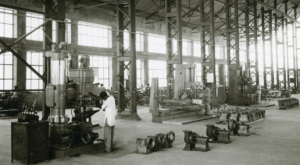 1986–1990 – Acquisitions in Europe and the USA
KSB acquires the leading French pump manufacturer, Pompes Guinard S.A., Paris.
The acquisition of GIW Industries, Inc., Grovetown, USA, marks KSB's entry into the slurry pumps market.
KSB buys the world's second-largest butterfly valve manufacturer, Amri S.A., Paris.
The eastern German "Hallesche Pumpenwerke GmbH" is integrated into KSB AG.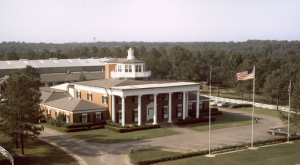 1994 – Expansion to China
The joint venture KSB Shanghai Pumps Co. Ltd. reinforces KSB's involvement in the Chinese market.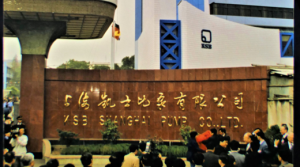 2002 – KSB is a global company
KSB now operates a total of 27 manufacturing sites and has subsidiaries and representatives in over 100 countries.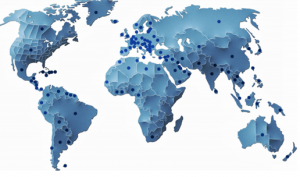 Future and sustainability (1997 – today)
Sustainable growth and future-oriented digitalisation have enabled KSB to continually advance over decades. If you would like to find out what is currently happening at our company, please visit our news page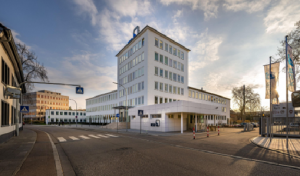 Today, over 15,000 employees around the world continue the company's work guided by the principles of its founders. These are the people who are passionate about making sure that KSB's customers enjoy outstanding performance. True to our motto: People. Passion. Performance.
Read on to learn more about important events in KSB's long history.
KSB Việt Nam
KSB Vietnam Co., LTD. has presence in Vietnam since 2000 as Representative office of KSB Singapore. With the head office in Long Thanh. Presently KSB Vietnam has one sales office in Ho Chi Minh City and one sales office in Hanoi. KSB Vietnam also has a dealership and distribution network throughout the country.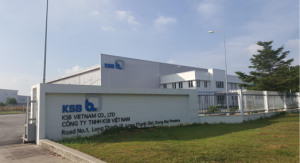 KSB Vietnam Factory
Our factory reserved with total 16,144 m2 land capacity and 1st phase is with 3,400 m2 construction capacities for Standard Pumps, valves stock, Pump unit assembly, Repair works and testing bed as major competence.
DTS Viet Nam Engineering Co.,LTD
Established in 2018, with a staff of more than 10 years of experience in pumps, has become an authorized Dealer of KSB Pump, Valve & Spare Part for the Southern Region of Viet nam, will provide the fastest and best support to customers.
DTS Vietnam Engineering Co., Ltd. will supply Pump & Valve in High-rise Buildings, Airports, Hospitals, Factories, Hunting (boilers, oil furnaces) , air compressor..).
Application for:
Water supply and drainage system,
Inverter booster pump cluster,
Refrigeration system,
Fire protection system according to UL/FM standard, or Vietnam's 02-2020 standard
Boiler feed water
Hot thermal Oil Pump.
Spare part (Mechanical seal, bearing, Motor, O-ring…)
Accompanying maintenance service, major maintenance, repair pump, motor, fan nationwide
For motor detail refer to:
DTS Viet Nam Engineering Co.,LTD
Hotline: +84 902023046
Website: http://dtsvietnam.vn/
Email: info@dtsvietnam.vn